I saw this tag on
Love dreams live dreams
a long time ago and I really liked it. So I figured, why not do my own? I think this is the very first tag on our blog, scoop!The concept is simple. You give your favourite thing out of each category and give a bit of explanation.
Favourite photo
- Time of falling leaves, Thomas D Mangelsen
I'm a really big fan of photography and I when people say that Mangelsen is the best nature photographer of all times I can do nothing but agree. He takes the most wonderful pictures and his expositions are enchanting. I once went to an exposition in Jackson Hole, situated in the Tetons, where Thomas takes a lot of his pictures. There I got a little book with some of his photographs and for some reason this one always gets the most of my intention, although I actually don't think it's his best one.
Favourite polish
- Rock Muse from NYC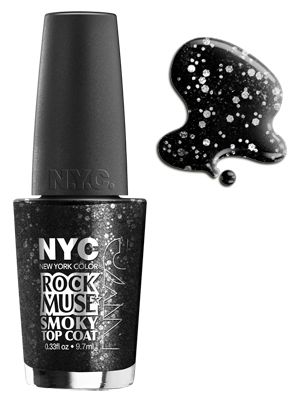 at first sight this seems like a top coat with black and silver holographic glitters, but when you put it on your nails you can see that it has a transparent black base. I've never seen any polish like this. First I though it was a bit weird and I wasn't sure about the effect, but now I absolutely undoubtedly adore this little bottle. It truly gives your nails a Rock twist, it dries fast and it doesn't chip after two days, unlike most polishes do on my nails.
Favourite food
- fondue
Once a year on Christmas Eve The entire family goes to my grandma. It's always really cosy and after the gift part, we eat fondue. I have such great memories of Christmas Eve, I already look forward to it. Maybe that's the reason I like fondue so much, or maybe it's because i like to fry my own meat, but there's just something about fondue that makes it my absolute favourite food.
Favourite perfume
- Burberry The Beat
This is the only perfume I've ever re-purchased, so that means a lot. In my opinion it's the ideal winter perfume. It has a woody flower scent with bergamot, ceder and even ceylon tea.
Favourite accessory -
A scarf
With the colder weather coming up this is my go to accessory. I love to sink in a big chunky one or to just have a loose light one draped around my neck. There's just so much you can do with a scarf. They dress up your outfit and they're cosy, what more do you want?
Follow my blog with Bloglovin